______________________________
GOAL
To promote awareness and raise financial support for Camp Oochigeas, a summer camp for children with cancer.
2005 Target: $78,400
(see event information page for our final figures)
THE MISSION
JOURNEY 2005 - July 23-25, 2005
On July 22th through 25th, our cycling team embarked on a 320 kilometer ( 200 miles) journey from the Hospital For Sick Children in Toronto to Camp Oochigeas in Muskoka.
What's Inside?..
Contact Us -Our contacts and mailing address

Event Information -About 200 Miles For 200 Smiles and Camp Oochigeas

Getting Involved -Information for individual and corporate contributions

Photo Album -Journey 2003

Photo Album -Journey 2004

Other Information -Other events and the route

The Team -Profiles on the Support and Cycling teams

Links

Contact:
The Rotary Club of Brampton, Heart Lake. P.O.Box 51581, 230 Sandlewood Parkway, Brampton, Ontario L6Z4R1
PLEASE EMAIL US DIRECTLY FROM YOUR REGULAR EMAIL PROVIDER TO:MILESFORSMILES@ROGERS.COM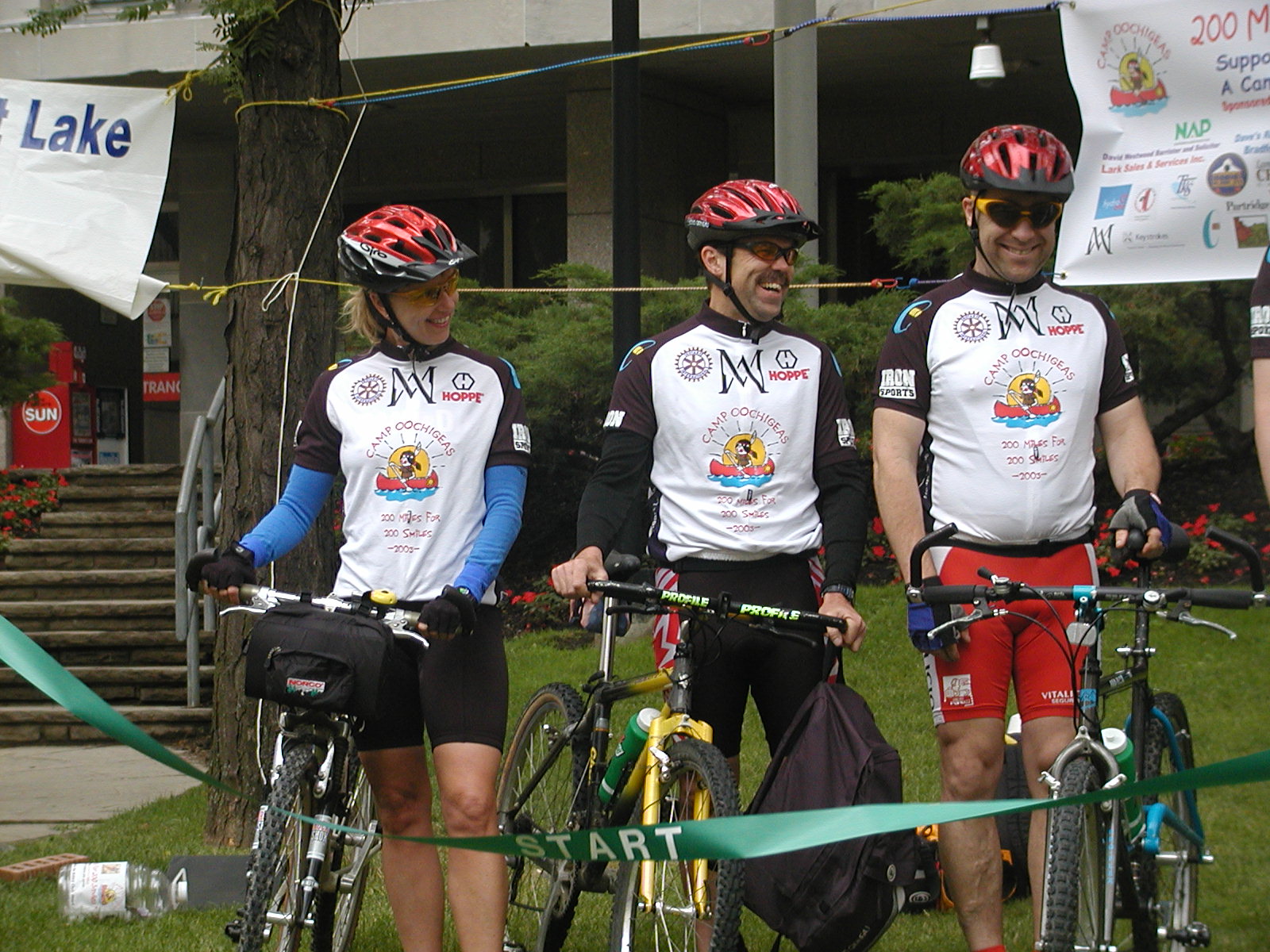 Journey 2003 Core Cycling Team - Sharon Ingle, Steve Jones, Karol Komar , Team Leader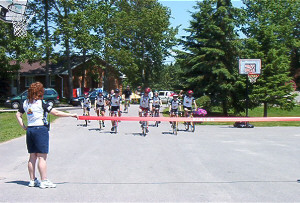 Journey 2003 - Core team and supporters arriving on Julyat the finish line at Camp "Ooch.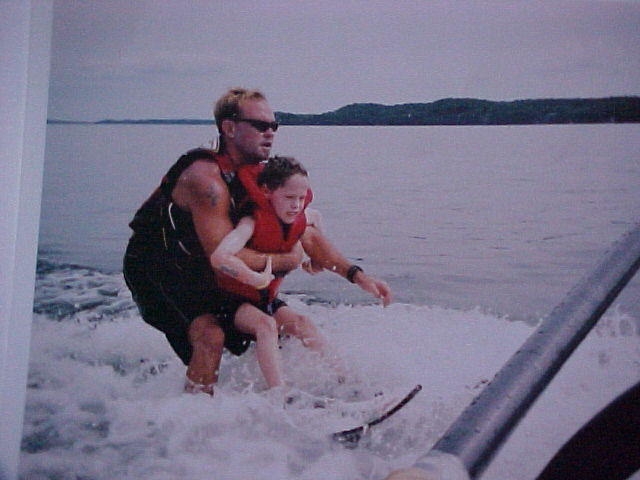 Camper and Ooch Angel David Jozef Komar waterskiing at Camp Oochigeas